Rose-Quartz Anchor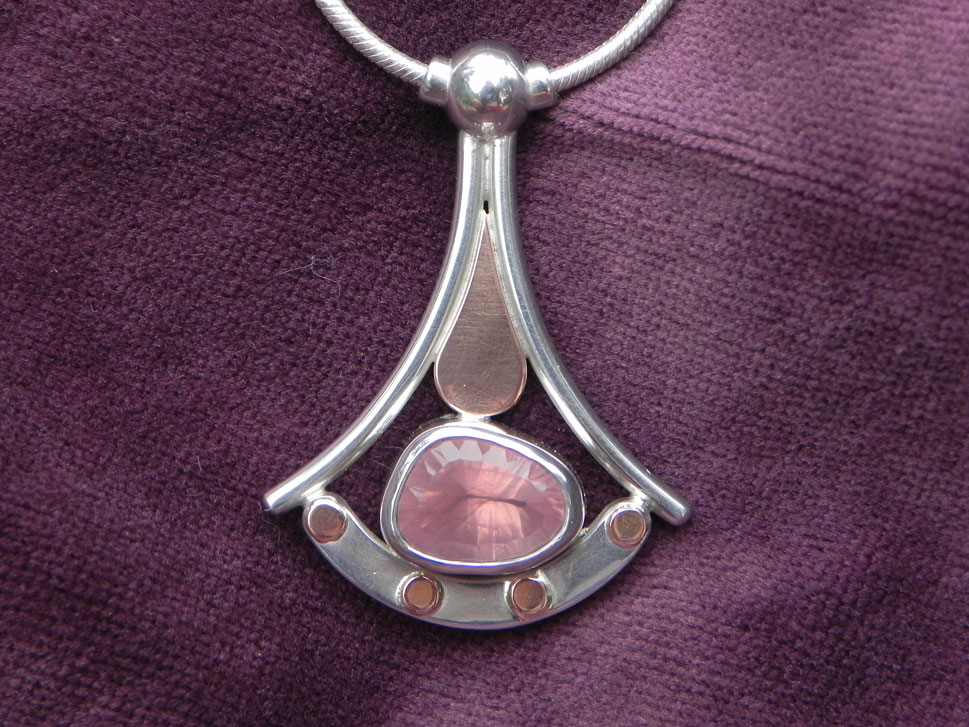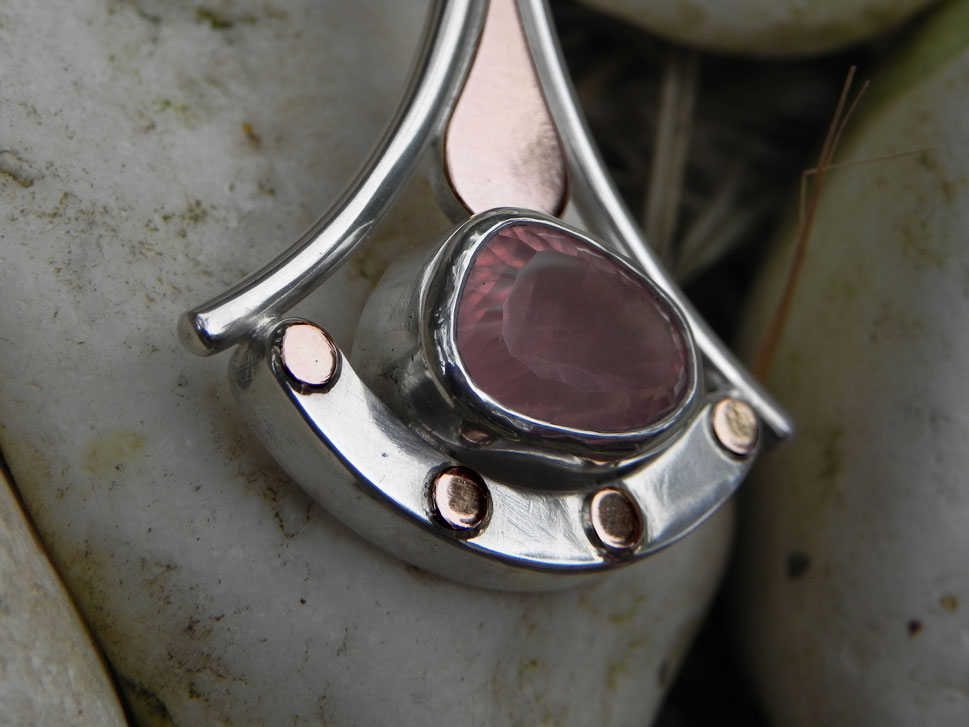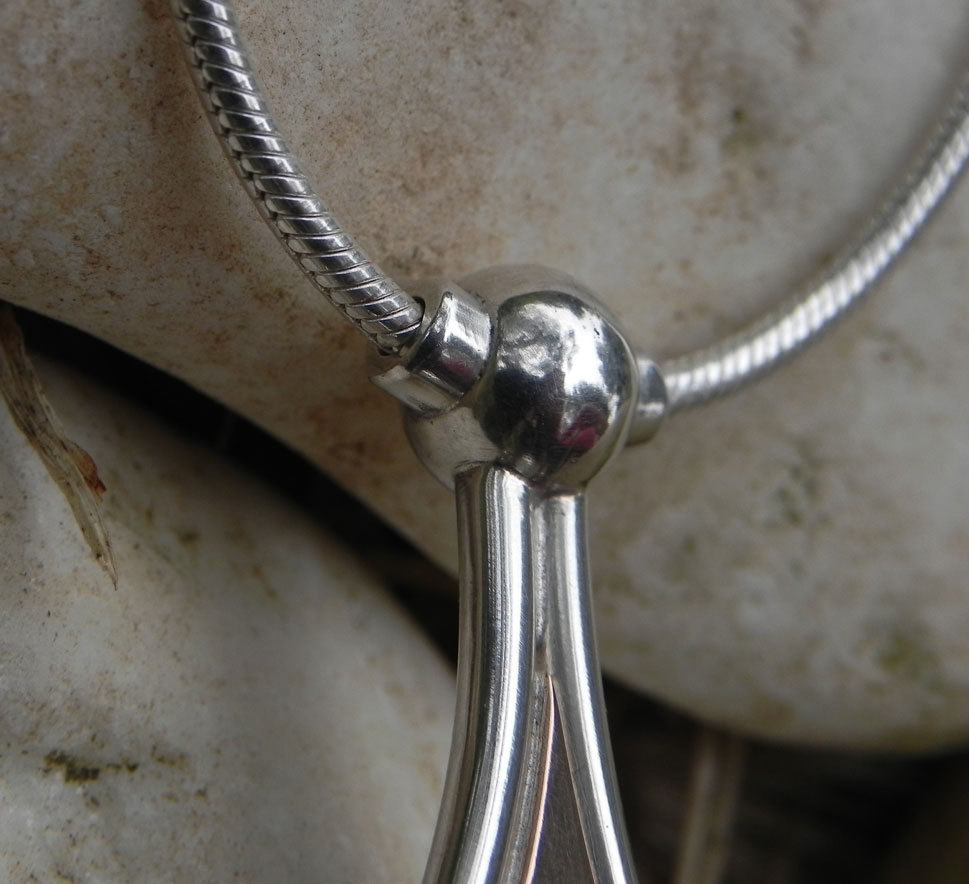 The spiritual meaning of the pendant is: stay anchored the harbor of gentleness and be able to forgive, so our own anger can never consume us.
The special thing about this unique pendant is not only its harmonious design, but also its radiant and faceted rose quartz.  Only very rarely do you find rose quartz that is as wonderfully clear and rich in colour, as the the one used here.
Its hollow ground facets on the underside also give it a soft pink fire. The red gold accentuates and harmonizes perfectly with the rose quartz centerpiece.
All in all 14 pieces of wire and metal have been brazed together. The rose quartz is set in a frame, which is beaten close together by a hammer and holds the precious stone safely in place. The chain is threaded through a custom loop, especially designed for this style of thick tubular necklace, which prevents rubbing and ensures comfort and a long life.